With the New Year here,  Akras is thinking about how we'll make 2019 the best year for ourselves, our families and our communities.
We'll start right here by providing you with a monthly tool to benefit your life and investment endeavors.
We are proud to introduce you to the Akras Insider!
Here are 3 reasons you should bookmark the Akras Insider, right now:
1. Real Estate Investment Opportunities (even for newbies)
Only Akras Insiders will have access to the best real estate opportunities that we find. Did you think $800K only buys a 2-bed condo in Seattle, NYC or Boston? On the coasts maybe, yes. In our investment markets you can find 5-Unit apartment building for under $300K that cash flows immediately. 
2. Intelligent Real Estate Investing Insights
Each month, our CFA-stacked Analyst team will share information about the markets we are studying and deliver them directly to you, helping you to strengthen your investment knowledge, investment thesis and identify where there are emerging opportunities.
3. Hilarious Stories about Real Estate Deals and Akras Company Updates
If you're on this Insider list, you likely know Charlie, Kristina and Linying. See what we are up to each month: What properties we've bought and are rehabbing, what funny stories come out of our deals and building inspections (i.e. we know LOTS about Raccoons and 100 year-old boilers these days), etc. Basically, fun updates from the lives of real estate investors and the honest learnings that accompany them.
All of that said, if you don't want to wait each month to see investment opportunities, reach out to our team directly and lets have a conversation. If our investment theses align, we can include you in our investor network and let you know about potential deals first. Click HERE to connect directly with our team. 
Quick Update on Akras and Our Team
Where We Started
This year was immense for us. We kept our Boston properties stabilized and began exploring new US markets.  After strategic deliberation during an offsite meeting in Sun Valley, we settled on investing in "Inland Growth Cities" for our next market. These are cities with 500-900K in population with diverse economies that sit inland from major "Primary" cities and are benefitting from "IN-Migration". IN-Migration is when coastal city-dwellers get fed up with the big city congestion and move inland in search of higher quality of life paired with lower cost of living. Denver is probably the most mature example of this phenomenon in the last 10 years. These days, think Boise, Sacramento, Colorado Springs and Spokane, among others.
Trekking the Mountains Outside of Sun Valley, Idaho – Our Strategic Offsite
Where We Now Focus
We settled on Spokane as our first Inland Growth market because it has been benefiting from IN-Migration from Seattle and San Francisco. It started with artists, brewers, musicians and entrepreneurs in the early 2010's and now the professionals and bigger businesses are following. If you want to read more about Spokane and why it's a target for many real estate investors check out our spotlight piece "Spokane 2019": click HERE.
 Spokane, Washington Skyline at Night
What We Accomplished in 2018
We built our on-the-ground team of team of brokers, contractors, inspectors, wholesalers and property managers so that we have a strong group dedicated to supporting our real estate investment efforts. Now with properties under agreement and rehabilitation, we're meeting our expectations for growth.
We analyzed over 300 properties, made 10 offers and brought our first property into our West Coast portfolio. It is a perfectly located 4-Unit Multifamily building with a single family home on an adjacent parcel in the up-and-coming neighborhood of Browne's Addition, close to downtown Spokane.
 What We Learned (Sometimes Painfully)
Each deal is VERY different and there are always a few surprises:
Who knew that Raccoons lived in small families and can dig deep under a home or deck, affecting resale value?
How come the owner of one property we had under contract didn't know that the boiler was installed just BEFORE the invention of the automobile?
"Knob and Tube" isn't a kids board game, it's an out-dated rough electric system that likely needs replacement or it can cause issues.
While funny in retrospect, these situations can kill otherwise great deals.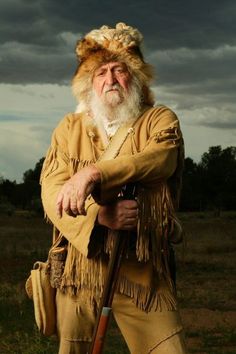 As a real estate investor, every deal and situation represents a learning opportunity that strengthens and makes you a better investor. Good thing we now have a solid animal trapper as part of our team. Yes, that happened.
What's Ahead for 2019
Now that we have established our team in Spokane and have begun doing deals, it's all about developing systems and processes so that efficiently build our business model and portfolio there. We'll be focusing on rehabbing the property we just purchased and solidifying our general and sub-contracting teams.
More multi-families and small apartment buildings are on the horizon, and potentially some bigger properties if the right deal comes along. 
How Can You Get Involved In All Of The Excitement? 
 If you are looking to get involved in investing as a private money lender or as an equity partner or if you are looking to buy or sell a property in Spokane or another Inland Growth City, get in touch with the form below. 
From Charlie, Kristina and Linying, thanks for your support and partnership over the 2018 year. 
Cheers to a great 2019, and if you're still searching for your resolutions, check out ours here: "The Top Three Resolutions To Make This Your Best.LIFE.Ever."