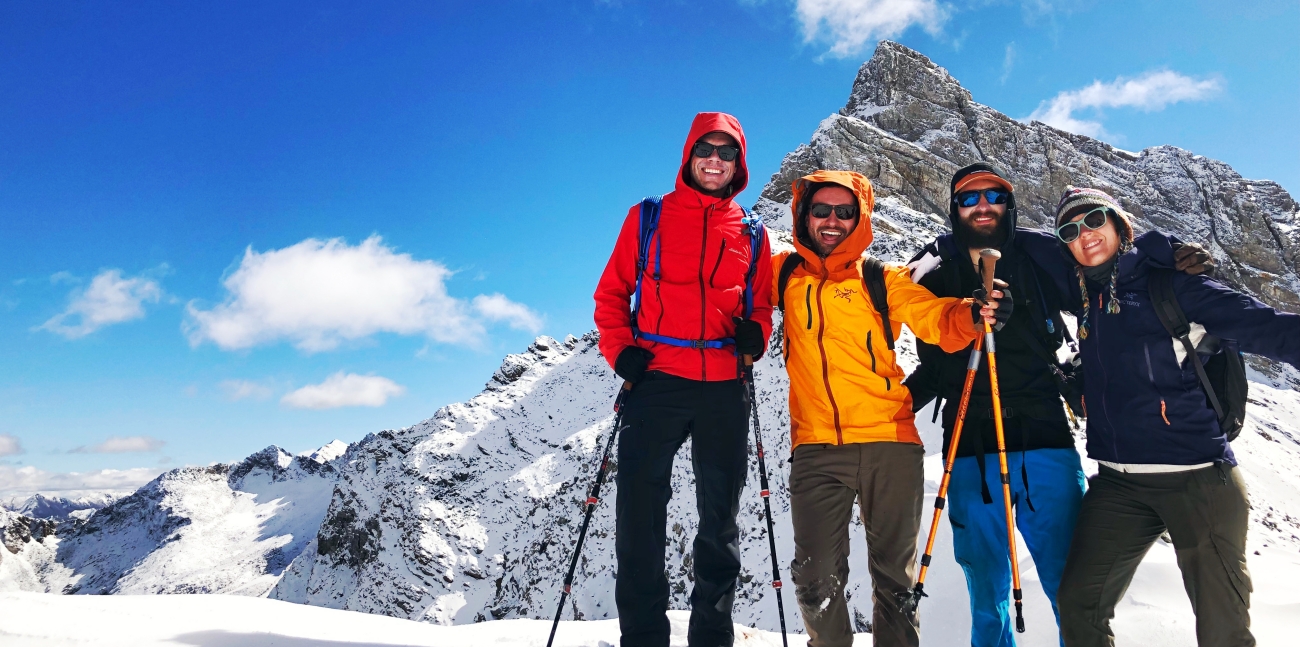 Akras Capital, Our Story In Brief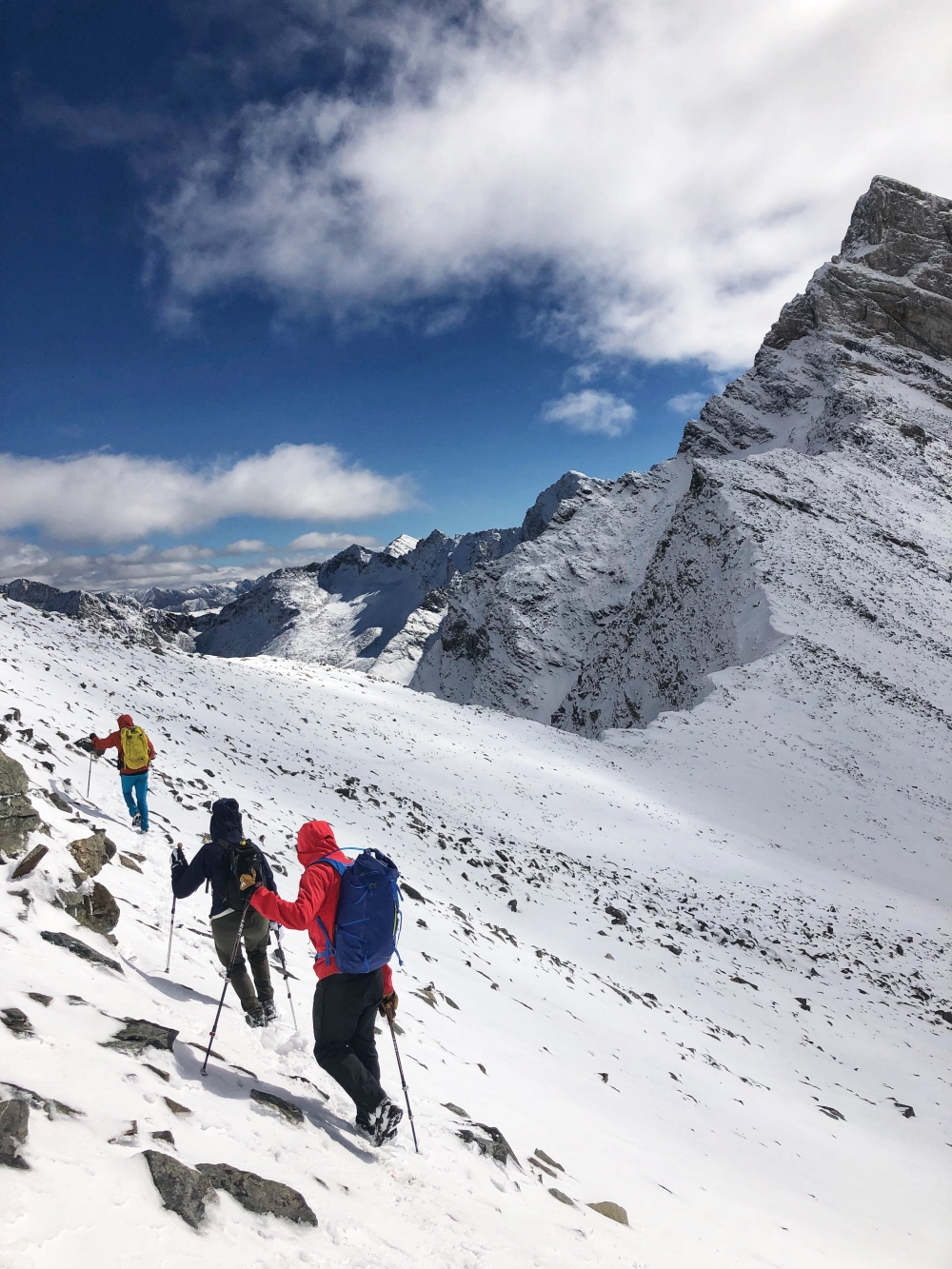 Dreaming of Something More
The founders, Charlie, Kristina and Linying, were disenchanted with their 9-5 corporate careers in Finance and Management and felt there was more to life than their career track. 
The Clean Break
Valuing time with family and exploring the world over money, they quit their corporate jobs and traveled for a year.  While traveling, they rented their Boston homes, generating passive income, allowing them to not stress about money.
The "A Ha" Moment 
They realized that if they bought and rented more homes, they would create enough financial freedom in their lives to keep pursuing their commitments and passions.  
The Future
They formed Akras Capital to bring institutional-level discipline to the industry and invest in similar types of multifamily properties with the aim of generating this type of freedom for others in their communities. 
If you see something for you and your family's life in this story, reach out and let's talk about how we can create freedom in your life.  Click the button below and instantly schedule a meeting with us. 
Read further to learn our story's details and what we've accomplished thus far… 
We knew there was more to life than a 9-5 
There they were again, watching Netflix on a Sunday night, dreading going to work Monday morning. After building careers in Finance and Management and working 9-5 (or more), 50 weeks a year, Charlie, Kristina and Linying had had enough of working for a boss and trading their time for money. In their current lives they weren't able to spend enough time in the outdoors, travel the world for more than a week, or spend any meaningful time with their families.  So they quit their jobs, packed their bags and traveled for a year around Europe and Asia, spent time with their families and finally experienced the freedom, growth and excitement they yearned for. All the while, they rented their homes in Boston, which passively generated income every month.  
An "Ah Ha" Moment in Siberia
The three joined up to travel across Russia on the Trans-Siberian railway, where they had a lot of time for conversation as they chugged across north Asia in the snow. At one point the conversation turned to real estate, as Linying shared that she had already been investing in multifamily buildings in Boston, producing passive income since her university days.  It was on this train one cold Siberia night that the three realized that they could work together and grow these side investments into a real, freedom-producing business, helping other people gain financial freedom as well. Akras Capital was born with a mission to produce freedom in the lives of its partners and investors. 
A Perfect Founding Team for Real Estate Investment
With a mix of investment management experience and serial entrepreneurship, Kristina, Linying and Charlie formed a well-rounded and complementary team. 
Kristina and Linying had already been working in the Boston and New York investment industry as portfolio managers and traders for more than a decade, managing multi-billion dollar client portfolios and underwriting institutional investments. As a specialist in real estate and mortgage investments, Kristina had the tools and experience to see nationwide opportunity. As a corporate bond trader, Linying could conduct quick analysis and negotiate expertly. Charlie had already founded and grown several businesses in Marketing, Travel and Consulting, so he had the acumen to help develop and grow the brand and necessary systems and processes for scaling. 
Now they are bringing institutional discipline to real estate investment, acquiring multifamily properties in growing inland markets across the United States, and producing financial freedom for their partners and investors. If you'd like to learn more about their investment thesis and philosophy, click HERE.
Meet Our Founding Team: Charlie, Linying and Kristina
Charlie Stevenson
Founding Partner
At Akras Capital, Charlie concentrates on business strategy, operations, technology, and marketing initiatives.
A serial entrepreneur, Charlie started and operated three businesses in the travel and marketing industries in the United States and Europe. With deep experience working with startup and growth ventures as both a founder and consultant, Charlie is able to recognize and support promising businesses and provide them with tools and advisory support.
An accomplished world traveler, Charlie has visited 55+ countries for work and adventure. Charlie's family is of Norwegian heritage and he's  a passionate outdoorsman, fly fisherman and backcountry skier, living part of the year in the mountains of Sun Valley, Idaho.
Education and Certifications:
BS/BA, Marketing and International Business, D'Amore-Mckim School of Business, Northeastern University
Certified Scrum Product Owner (CSPO)
Linying Zou, CFA
Founding Partner
Linying began her career at Knights of Columbus as a credit analyst. She most recently worked as a corporate bond trader and credit analyst at Longfellow Investment Management Company.  Previously, she ran the credit desk at Emerson Investment Management. She also spent two years at State Street Global Advisors as a credit analyst focused on industrial companies.
Linying is an avid trekker and has traveled extensively in Asia, where she has close ties with family and is a fluent speaker of Mandarin Chinese. She is also an avid snowboarder and a foodie. To read an interview with Linying, check out our January 2018 Akras Update HERE.
Certifications and Associations:
Chartered Financial Analyst®
Member of the CFA Institute
Member of the CFA Society Boston
Education:
BS, Finance and Accounting, Boston College
Kristina Knight, CFA
Founding Partner
Kristina brings over 10 years of experience in the capital markets having most recently worked as a senior investment analyst with portfolio management responsibilities at Longfellow Investment Management Company.  She previously worked in the structured products group at State Street Global Markets.
An avid traveler and certified yoga teacher, Kristina is always looking for new places to explore and push her limits. Additionally, she is passionate about empowering women and in 2016 founded the Charlestown Women's Social Club, a non-profit, to contribute to the Boston Community.
Certifications and Associations:
Chartered Financial Analyst®
Member of the CFA Institute
Education:
BS/BA, Finance and Management, D'Amore-Mckim School of Business, Northeastern University
What Does The Name "Akras" Mean?
Charlie's family heritage is Norwegian, something he explored while they traveled across Northern Europe, connecting with long-lost relatives in Oslo and Bergen. The founding team drew inspiration from Scandinavian mythology, where "Akras" is the god of nature and abundance. 
The team at Akras believes that an abundant mindset is important for seeing long term opportunity in real estate, and living a fruitful life.  The founders also love nature, and spend as much time hiking, skiing/snowboarding and backpacking as they can. 
For those reasons, Akras was a fitting and inspiring moniker by which to grow their business.
What Has Akras Accomplished?
Since 2018, the team has built a business with offices in Boulder, Colorado and Boston, Massachusetts and invested in multifamily properties in Washington, Texas and Florida. We wholly own a portfolio of multifamily properties in Spokane, Washington and own larger multifamily apartment complexes acquired in partnership in Dallas, Texas and Orlando, Florida. See our portfolio HERE.
We continue to build our business and nationwide portfolio, taking care to only invest in properties that fit within our investment philosophy and meet our strict criteria for financial performance. To learn more about our investment philosophy click HERE.
We are always looking for new partners and investors, so if you would like to have a conversation with one of our partners to discuss real estate investment, please schedule a meeting by clicking the button below. 
Connect With Our Team
If you are an investor looking for opportunities in real estate or a property owner looking to sell a multi-family or apartment building, please contact our team at Äkräs Capital.