A once-sleepy railroad hub, Spokane is experiencing a big-city renaissance. To understand why it's become a top target for real estate investors, we hit the streets, talked with the numerous community leaders, business owners and the developers who shaped the skyline. Now we know why…
Spo-Where?
First off, it's pronounced "Spo-CAN". A 50-minute flight east of Seattle, Spokane is Washington's 2nd largest city after Seattle, with a metro area of 550,000 people,  all living at the foot of the Northern Rocky Mountains amongst beautiful rivers, lakes and pristine wilderness areas. It hosted the World's Fair in '74, is where Jazz great Bing Crosby was from and is home to the Zags, Gonzaga University's men's championship-winning basketball team. 
The Top 3 Reasons Investors Are Paying Attention to Spokane
1."IN-Migration"
IN-Migration is the process by which people leave pricey coastal cities due to high cost of living, congestion, traffic, etc. and move to smaller inland cities where they can double or triple their buying power while maintaining the same high quality of life.
Take Seattle and San Francisco for example: As tech companies dominated their industries, bringing in wealthy software developers, the cost of living and housing skyrocketed, along with traffic and other population-related congestion. The first to leave this 'noise' for greener pastures were the folks that make a city most interesting: artists, musicians, brewers/bakers and entrepreneurs. Where did they go? Inland! Denver was an early "IN-Migration" target and was one of the first major growth cities without a waterfront. After that, other professionals sick of the big city followed, and boom! You've got an "Inland Growth City".
Now, cities like Boise, Sacramento and Spokane are all experiencing the same thing. Walking
downtown Spokane, chatting with "Geniuses" at the Apple Store, and hiking the trails, it's obvious – Seattle and San Fran city-folk have moved in, bringing their skills, ideas, culture and buying power. Let's face it, Spokane is becoming "cool". As new Spokanites buy homes, they are comforted by the fact that property here is more recession-resilient. In the 2008 recession, average home prices only fell 17% from the peak vs 24% in Seattle and 33% nationally. And while they search for homes, these renters have kept rental vacancy at a scant 1.3%.
Finally, with the top Economists in the region predicting that 15,000 will move to Spokane in 2019, Spokane International Airport seeing record-setting passenger and cargo traffic, and with hotels at their highest occupancy ever, movement to Spokane isn't just a feeling, it's a fact.
2. Low Cost of Living + High Quality of Life = Spokane
The nice thing about the Pacific Northwest is that it is beautiful, mild-weathered and full of easy to access outdoor activity. People from Seattle have now learned Spokane has similar characteristics without the rain. This, coupled with cost of living prices that would make any coastal-dweller jealous create a perfect target for a move. Realtor.com ranked Spokane #1 in its list of "America's most affordable outdoorsy cities, 2018" with a median home price of $240K. Investors take note: as of winter of 2018, you can also buy a 5-Unit, Multifamily apartment building that generates monthly income for sub $300K!
Here are some points to put "cheap" and "high quality living" into context: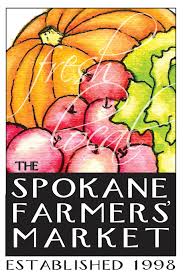 General Cost of Living. 14% less than Seattle, 5% less than greater US
Detailed Cost of Living:  Relative to Seattle, housing costs 52% less, groceries cost 24% less and transportation costs 14% less
Commute.  Low to no commute times of less than 20 minutes – no big city congestion
Access. Spokane International Airport has 16 cheap connections to major travel hubs like Seattle, San Fran, Chicago and Denver
Outdoor Lifestyle. A great PNW lifestyle with access to ski mountains, rivers, lakes, State and National Parks in under an hour
Education. Access to good quality education, from Kindergarten to Doctoral-level programs, including two medical schools
Culture. Great food and beer scene with lively music and art communities
3. A Diverse Economy Is Attracting Public and Private Investment, Further Catalyzing Growth
Spokane has long had a diverse economy, which got its start as a railroad center for gold, silver and timber at the turn of the century. Today, it's largest employers include a vast array of public and private anchors with Fairchild Air Force Base, Providence Health Hospital Network and universities like Eastern Washington and Gonzaga leading the pack. Underpinned by another 4 universities, a strong industrial and commercial sector and a growing population of educated adults who shop, dine and spend their disposable income, Spokane has a strong economic foundation.
Notable organizations have taken notice. Amazon is opening a center that will employ 1500 in 2019 and city representatives have actively courted Boeing for a decade to locate manufacturing for their new Mid-Range 797 Jet in Spokane's well-established aerospace corridor of Airway Heights.
The city is doubling down too, and has invested $300MM plus to improve everything from parks and education to business and neighborhood development. Private investment has followed, with dozens of projects ranging from hospitality to mixed use towers and public amenities. In total, these investments amount to over $1 Billion. As experts in Inland Growth Cities like Spokane, with deep local networks, the team at Akras knows when these types of investments are happening and how it can impact real estate value, which we'll share with our Akras Insiders.
Here are a few more facts that illuminate the continued investment in Spokane's economy:
Public Investment, $300MM+
Spokane International Airport, New Terminal and Parking Garages- $130 MM

Riverfront Park Refurbishment – $64MM

Spokane Regional SportsPlex Stadium – $44MM

City Infrastructure – $52MM

Psychiatric Hospital – $32MM
Here's a video flyover of Spokane's Skyline that identifies all of the active investment. 
Private Investment, $700MM+
Amazon Fulfillment Center- $181MM (In Progress)

Kendall Yards, Mixed Use Residential and Retail – $150MM+ (Completed/Ongoing)

The M, Downtown Luxury Condos – $65MM (Completed)

Riverside Station, 31 Story Mixed Use Tower (Planned)

Hotel Indigo, 122 room boutique hotel downtown (In Progress)

Marriott Airport Hotel, $10MM (Planned)

1400 Tower, 14 Story Residential Use Tower – $32MM  (Planned)
Translating All Of This Into Investment Opportunity
SO, what does all of this mean for investors and real estate professionals?
It means that Spokane is a place to watch as well as participate going into 2019. We believe in the old real estate adage "don't wait to buy real estate, buy real estate and wait". With apartment buildings available for $30-70K per unit, the rental market strong and growing and development opportunities aplenty, Spokane is a great spot to invest in both economic upswings and downturns.
The team at Akras Capital has analyzed hundreds of Spokane deals in 2018 and have purchased property in neighborhoods best positioned to gain value and produce cash flow as a result of the economy, its current growth and it's strength in all environments. 
If you are interested in speaking more with our team about investing in real estate in Spokane, connect with us using the button below.