.
Investor Spotlight: Dr. Gary Wilson
A Doctor of Chiropractic Care, a world traveler and accomplished outdoorsman, Gary's now experiencing a new kind of freedom in his life, fueled by passive income from real estate investment that is helping pay off debts and safeguard his retirement and financial future.
We'll ask Gary 5 questions that explore his background, his discovery of passive real estate investing, and how it has impacted his life. 
He'll also share some tips that new investors should consider when exploring investing in real estate.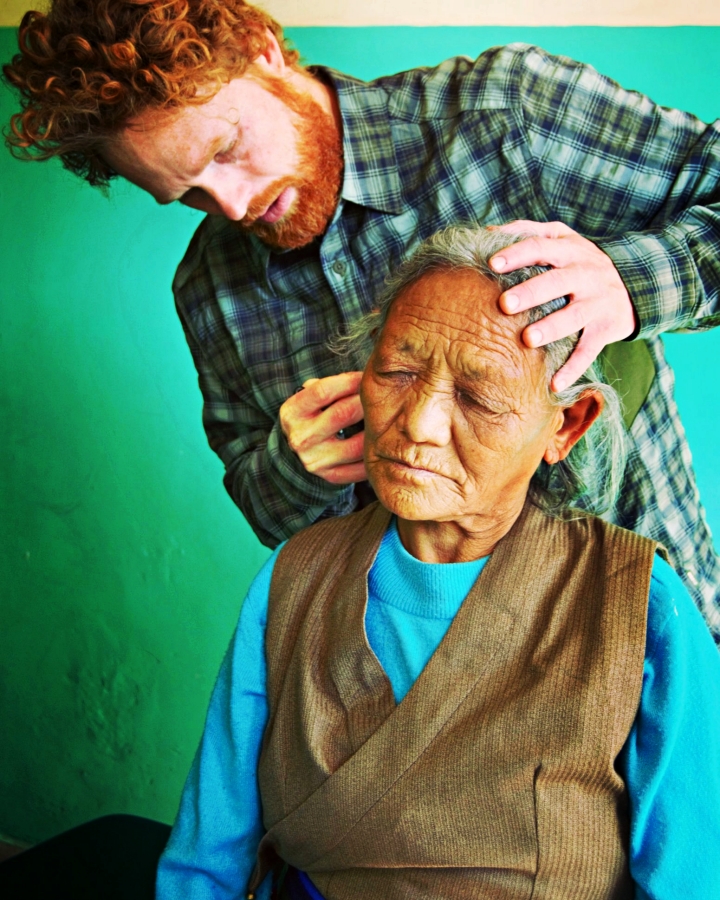 .
Hey Gary, tell us about your background
I was born in Connecticut, but I have also lived in Boston, Massachusetts; Milan, Italy; San Francisco, California; Melbourne, Australia; and different parts of New Zealand. I studied mechanical engineering undergrad at Tufts University in Boston and was an engineer in biotech and medical devices for 9 years. I then had a career change and went to medical school in San Francisco to become a Doctor of Chiropractic Care.
When I'm not healing patients, I have a wide variety of interests, including world travel, music and dancing, which I enjoy with my partner, Navit. I also love food and exploring new tastes and have a large organic garden. Finally, I love to be outdoors, especially with family and friends. You'll find me most of the time backpacking in the mountains near my home in Boulder, CO, snowboarding and I recently picked up fly fishing. 
What was your professional and financial situation before investing in real estate?
In my early career as an engineer, I earned a solid salary, and contributed to a traditional 401K. While this slowly grew, I realized that it wasn't going to be my ticket to early retirement, or even a normal retirement. Now that I am a self-employed chiropractor with a growing practice, I love my job, and the relative freedom it provides. That said, I have significant student debt bills to pay off left over from medical school, which is my constant nag.
While I had some of my capital invested with a financial advisor in stocks and bonds, it was barely breaking even and in some cases suffered losses, like during the 2008 financial crisis. I wanted to find a way to passively grow my wealth and earn income outside of my practice, but didn't know where to turn. 
How did you become interested in real estate, and what have you invested in?
I met Charlie and Kristina, two of the founders of Akras, while traveling in Asia, and we became friends. As I got to know them better they told me about their careers and business, and I became curious as I saw how they had lots of flexibility in their work schedules and lives. Over time I learned about how they invest in real estate and I had the chance to ask lots of questions and eventually decided that I wanted to potentially invest. 
They invited me to participate in a deal they were structuring to acquire a 324 unit multifamily apartment complex in Orlando.  After meeting with them several times and doing much of my own research, I hopped on the bandwagon and invested. 
How has this investment impacted your life?
While I still have some large student debt to pay off, so far my first investment in a syndication has been performing nicely, so I am seeing a steady return on my money. I can see that if the momentum maintains, I will see my money doubled within 5 years, and then I will be able to double it again 5 years afterwards if I re-invest. 
Assuming this works out smoothly, this should help me to pay off my student debt and provide much more financial freedom in the future and lead me toward a solid retirement.
What concerns did you first have about investing in real estate, and what did you learn that addressed them?
While I had done a lot of investing in stocks and bonds, and was always curious about real estate, I had some concerns. Primarily, I was concerned with investing money into something that I had no experience with, and whether it would beat my stock market portfolio, or end up as a loss.  
I expressed these concerns to the team at Akras, and they laid all the numbers out on the table for me, and really brought the world of syndicated investments into my reality. They are extremely knowledgeable in what they do and they are very professional, so I was really able to put my trust in their knowledge of real estate investing without having to worry about all the details myself. I was also concerned about the relationship I would have with my investment, and so far Akras has been amazing at keeping me up to speed with monthly updates on the project, as well as sending out monthly newsletters that keep me informed about the world of real estate investing and how it is evolving.
Lastly, if I have any questions or concerns, they are very responsive and help me right away. I feel more connected to my investment as a result and also more knowledge about this new strategy for investing my money. 
What advice can you share with others?
Owning real estate (even just a piece of it) is definitely the way to go as far as seeing a return on investment. Property, in general, only gets more valuable over time, and it's much less volatile than investing in stocks, with a solid return over time. I strongly urge anyone considering REI to take the leap, and let Akras lead the way, because these guys really know what they are doing and their customer service is impeccable. 
Thanks Gary! Now Let's Generate More Freedom In Your Life
Are you interested in investing or would like to learn more?
Akras Capital invites like-minded people to join us as investors in the multifamily apartment complexes we acquire, generating passive income. If you'd like to explore investing, or have questions, let's start a conversation.  
You can get started today by clicking the button below.
Here you can sign up for the Akras Insider, our monthly newsletter, easily connect with our team, and when ready, submit a simple investor application. Thanks, and we look forward to connecting with you!