"On my current track passively investing, I'm set to retire in 10 years, at 43, all the while working minimally and living a life I'm very happy with." 
In this Akras Insider, we'll sit with Pete Langlois, a member of the Akras Insider Investor Network, and learn about his journey.
A business consultant, Alpinist and traveler, Pete's now experiencing a new kind freedom in his life, fueled by passive income from real estate investment.
We'll ask Pete 5 questions that explore his background, his discovery of passive real estate investing, and how it has impacted his life. 
He'll also share some tips that new investors should consider when exploring investing in real estate.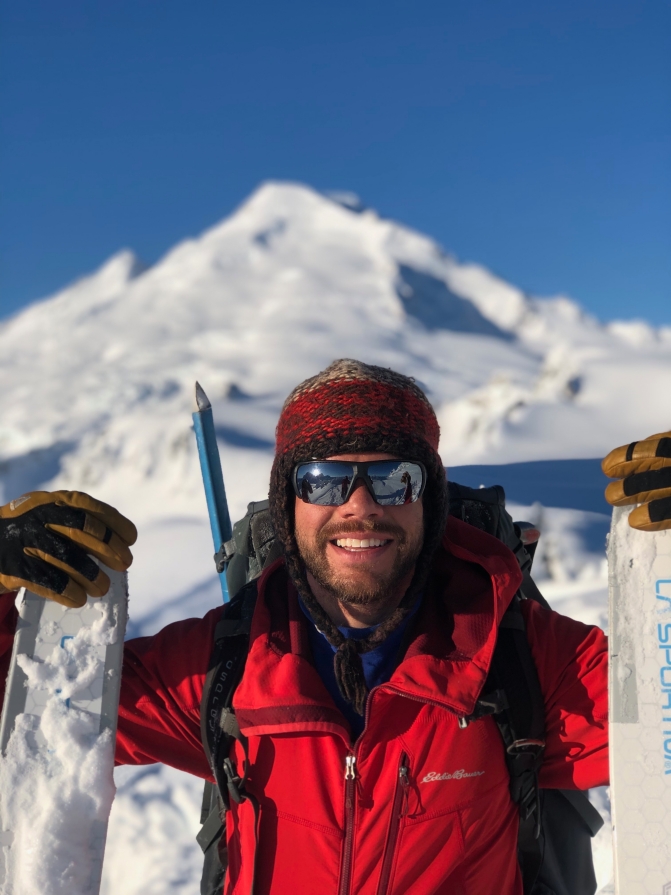 .
Hey Pete, tell us about your background
I've always lived a bit of an unconventional life. After going the traditional route of completing a Bachelors in English Literature at the University of Puget Sound near Seattle, I spent the next decade working, traveling and studying in different cities in the US and abroad. I visited over 75 countries and worked in a range of corporate roles ranging from hospitality management and adventure travel to international education and business consulting.
 
I've always been careful with money. Saving comes easy to me and I've been able to live on much less than I earn. Over the years, this gave me a lot of opportunities to take chunks of time off in between jobs to pursue my hobbies, which include travel, music, and outdoor activities like skiing, fly-fishing and climbing.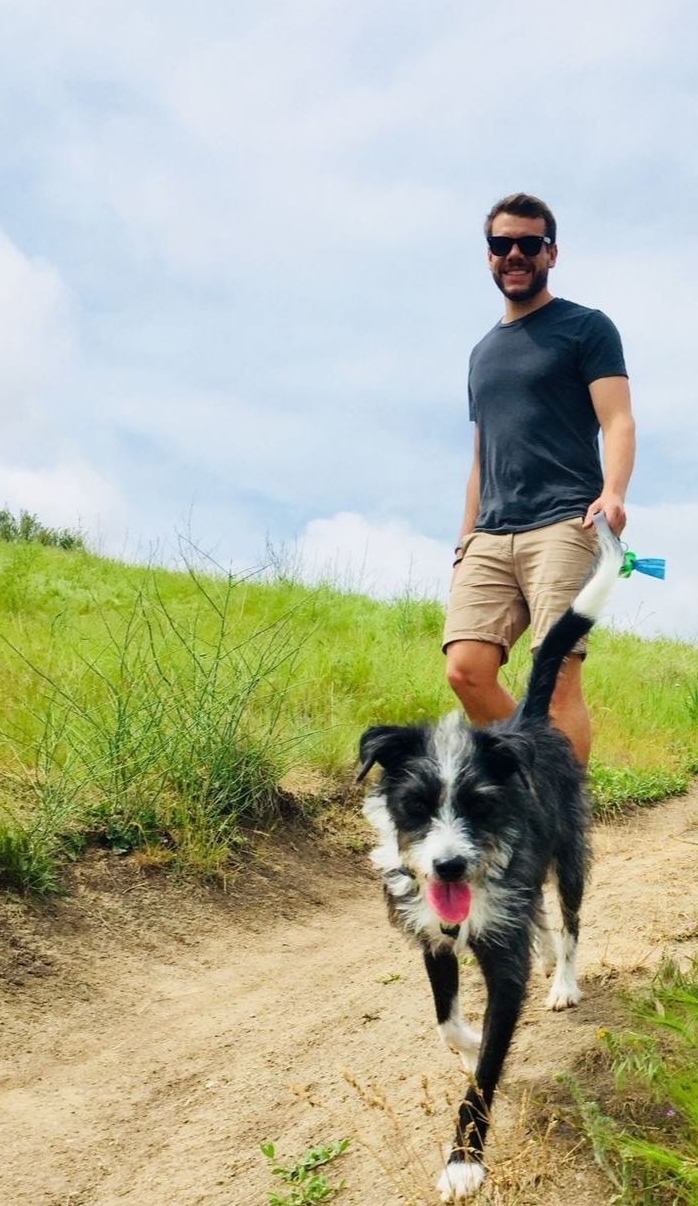 What was your professional and financial situation before investing in real estate?
Prior to investing in real estate, I went through several cycles of working full time and then traveling full time. Basically I'd grind through 60 or 70-hour weeks at corporate jobs in order to save 75% of my income. Then I'd quit to travel and climb for a year or two. 
While this "yo-yo" lifestyle helped satisfy my wanderlust, the "working" part was exhausting and way less predictable in the long term. Every few years I was re-applying for corporate jobs so I could get back to the grind and earn money. It was a means to an end so I could return to doing what I really wanted to do.
I also realized I was trading my time for money.  When I was on my year-long sabbaticals, I was mostly living on savings, and always had the concern of earning income again in the back of my mind. There was no sustainability, and I wasn't passively earning any income except for a small stock market portfolio that would rise and fall with the touchy financial markets.
I always wanted more balance in my life and a more consistent, sustainable lifestyle, which is when I discovered real estate investing.
How did you become interested in real estate, and what have you invested in?
On one of my sabbaticals a few years back, I bought a Toyota Land Cruiser and drove it from Washington to Argentina. During this "PanAmerican" road trip, I met a "retired" real estate investor named Scott. He was on a similar journey, but his real estate investments back in the US were providing him with more than enough passive income to travel indefinitely. Like every other time I had quit my job to travel, in the back of my mind I knew the savings from my last job would eventually run out, and I'd have to return to the 60-hour weeks for another round of saving.
 
So I decided to follow in the footsteps of this fellow traveler and use real estate investing to reach financial freedom. I chose passive investing in real estate syndications as my primary strategy because they offered great returns with the least amount of time and effort required to oversee them. I could've earned better returns by purchasing my own properties, but the added risk, huge time requirement, and capital expenditure didn't fit my personal goals. I was investing in real estate to enjoy less work and stress, not add more to my plate.
I've taken a chunk of my cash savings, individual stock investments, and funds from a self-directed IRA and dedicated that capital to a few syndication deals, including the Orlando and Dallas projects that Akras offered and I've been receiving monthly checks for each ever since!
These investments target returns of 13-17%,  in a combination of passive income and principal growth, which I simply funnel back into additional syndications. 
All I want to do is generate enough income to live a fulfilling life where I can enjoy free time, live minimally, and quietly grow my net worth. For me, it's all about slowly and steadily winning the race!
How has your life changed since?
Compared to before, my current situation is much more conducive to a happy, healthy lifestyle. I have plenty of time and freedom to spend with family and friends and pursue my passions.
With my passive real estate investments, I'm earning consistent, stable income irrespective of the number of hours I work. I no longer need a full time corporate employer and I'm free to take on consulting projects. I enjoy my work a lot more, because I know that I'm not 100% reliant on it to pay my bills. 
This consulting income covers my costs of living and my passive investments continue to grow. I've crunched the numbers and as long as I continue this path, I'll be on track to retire in about 10 years, once I turn 43, all the while only working part time and living a life that I'm very happy with. 
What advice can you share with others?
My initial forays into investing were in the stock market. However, the rise/fall volatility always bothered me it was, and how little control I had over my vastly fluctuating net worth.
The world of real estate investing felt strangely niche, especially real estate syndications. When I first started, it seemed like no one had heard of them, and so I had a lot of initial skepticism. The returns are really excellent, and so I always had the feeling that "it feels too good to be true". But once I jumped in the deep end and converted some of my stock investments into a syndication, I was sold. Each month I see a deposit show up in my checking account and I never lift a finger. 
I got lucky starting my syndication investing career with Akras. I appreciate that they are very conservative about which deals they participate in, not to mention that they have a ton of experience in finance, money management, and investment. They really understand the numbers side of it, and make sure I do, too. If I ever have questions about anything, they are always there to walk me through it.
In the end, the sponsor/operator you choose to invest with will make or break the investment, so make sure you know and trust the team who you're entrusting your money with.  Ensure they conduct their due diligence in analyzing every deal they put in front of you and will do everything they can to protect your investment and ensure it produces for you.
Happy Investing!
Now Let's Generate More Freedom In Your Life
Are you interested in investing or would like to learn more?
Akras Capital is a GP in select syndicated deals each year and we invite like-minded investors to join us. If you'd like to explore investing, or have questions, let's start a conversation.  
You can get started today by clicking the button below.
Here you can sign up for the Akras Insider, our monthly newsletter, easily connect with our team, and when ready, submit a simple investor application. Thanks, and we look forward to connecting with you!